People: DF Capital; Planixs; arch.law; UrbanChain; Fresh Thinking Advisory; Plus Dane Housing
DF Capital has appointed Estelle McConnell as managing director - powersports to lead the bank's commercial lending activity across the specialist car, DF Capital has appointed Estelle McConnell as managing director of its commercial lending activity across the specialist car, marine and motorcycle sectors. She joins from V12 Vehicle Finance and has significant experience in leading commercial teams and managing dealer and broker customers. Planixs, the Manchester-based provider of real time, intraday cash, collateral and liquidity management solutions, has appointed Nick Jepson as chief revenue officer to lead all the firm's revenue-related activities. The appointment of a chief Revenue Officer is seen as a natural step in Planix's evolution to expand its customer base and channels to market.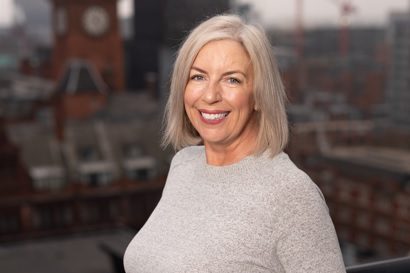 प्रकाशित : तीन महीने पहले द्वारा में
DF Capital has appointed Estelle McConnell as managing director – powersports to lead the bank's commercial lending activity across the specialist car, marine and motorcycle sectors.
Estelle joins from V12 Vehicle Finance where she most recently held the position of head of UK sales. She has significant experience in leading commercial teams and managing dealer and broker customers. Estelle has also previously worked for Close Brothers Motor Finance and Halifax Bank of Scotland.
Ms McConnell said: "The specialist car, marine, and motorcycle markets are hugely exciting segments. The bank is well established in marine and motorcycles and we're building our presence in specialist cars. I'm really excited about working with our dealers and manufacturers to support their working capital and growth needs, as well as growing and developing presence in these markets."
Carl D'Ammassa, CEO at DF Capital, said: "It is great to have Estelle join the DF Capital team, leading our efforts across the powersport sectors. We have significant ambition to help more manufacturers and dealers than ever before, providing them with the working capital firepower they need to unlock their growth ambitions and help them sell more products."
DF Capital has a wide range of customers in its powersports portfolio, including GPX Moto, Zero Motorcycles, Gibbs Quay Boat Sales, and Fairline Yachts. The Manchester-based bank's unit stocking product provides qualifying dealers with facilities to obtain and hold inventory, and then pay for the unit once it has been sold.
Its floorplan finance product works in a similar way but is tailored specifically for each manufacturer and designed as a programme facility for their dealer networks.
Since its inception in 2016, and now as a specialist bank, DF Capital has provided more than £2bn of funding across a variety of leisure and commercial sectors, including motorhome and caravan, lodges and holiday homes, motorcycles/all-terrain vehicles, marine, agriculture, industrial equipment and transport.
Planixs, the Manchester-based provider of real time, intraday cash, collateral and liquidity management solutions, has appointed Nick Jepson as chief revenue officer to lead all the firm's revenue-related activities.
Nick brings with him moe than 30 years' experience working in Treasury for several G-SIBs as well as providing consulting and software services to banking and financial services organisations and leading technology implementations that improve back-office operations and reduce the cost of meeting future regulatory requirements.
He held senior leadership positions in management consultancy at Accenture and PwC where he focused on strategic and regulatory change. He has led restructuring and transformation projects for global treasury departments and large banking firms. In 2010, Nick founded his own consultancy firm that provided specialist services across payments, intraday liquidity and compliance directly to financial services firms, while also partnering with RegTech and FinTech organisations.
Nick has worked alongside Planixs rolling out the company's Realiti intraday cash and liquidity management solution at several banking firms in the UK and Europe and has served as chief customer officer at Planixs since 2021.
As chief revenue officer Nick will oversee all revenue-related activities including sales and marketing, customer implementations and all services related activities.
Having spent most of his career working with financial services firms and the past 18 months as chief customer officer at Planixs, Nick is well versed in the needs and requirements of banking firms and will utilise his extensive experience to support Planixs's growing customer base to use real time liquidity insights to outperform their peers.
Founded in 2011, Planixs works with some of the world's most prominent global financial institutions such as Deutsche Bank, SIX Group, Lloyds Banking Group and Scotiabank, in providing its product suite Realiti – a cloud-based technology solution suite that delivers real time intraday cash, collateral and liquidity management capabilities to the financial services industry.
CEO, Neville Roberts, said: "Nick's experience across software, services and programme delivery in financial services will help us to continue to improve our support for real time liquidity insights across financial institutions. As we continue to expand our customer base and channels to market, the appointment of a chief revenue officer is the natural next step in Planixs's evolution."
Nick Jepson said: "I am really excited to become the chief revenue officer at Planixs. I am looking forward to helping our current clients as well as executing on our ambitious expansion plans and working with our talented team."
In a newly created role, Manchester-based arch.law has appointed James Wright as its head of recruitment and onboarding.
Founded in 2021, arch.law now has more than 80 members in the UK, Australia and Canada and is looking to increase its member base and geographic coverage.
James's role will focus on strategic talent acquisition and developing and executing effective recruitment strategies to attract lawyers, teams and firms. While managing the end to end recruitment process, he will be sourcing and following leads, providing them with information on the benefits of joining arch.law and supporting them through the recruitment process.
He will lead and execute a comprehensive strategic onboarding process across all the arch.law locations.
James joins from Lloyds Bank Group where he was a specialist recruitment manger. Previous to this he was an internal recruiter at Capita Resourcing and has specialised in recruitment and talent acquisition strategies and solutions across a wide range of industries and sectors.
Founder and CEO, Andrew Leaitherland, said: "James has proven experience and a track record of successfully hiring, retaining and onboarding top talent with a results-driven approach. We are looking to harness these skills to drive further recruitment and enhance our onboarding process – arch.law provides a clear pathway for individuals, firms and teams to expand and build their capability."
James Wright said: "This is what I'd call a 'golden unicorn' role. Working with a scale up has been a key career objective for me and I'm really looking forward to working with Andrew delivering a strategic recruitment and onboarding strategy as arch.law embarks on the next stage of its growth journey."
UrbanChain has taken on three new recruits having set its sights on the continual improvement within its operations division.
The company, which is behind the creation of a unique energy market just for renewables, has also announced a recruitment drive following a £430,000 funding boost from the the Department for Energy Security & Net Zero.
Gemma Scott has joined Manchester-based UrbanChain as finance manager from property consultancy Turley Associates.
Operation Analyst Helena Mapals has moved from Yorkshire Gas and Power, while junior data scientist, Atiqa Aziz, has become part of the growing team having previously worked for Yorkshire Energy.
CEO Somayeh Taheri said UrbanChain will undertake a further recruitment push in the coming weeks: "UrbanChain is committed to delivering the highest level of excellence for clients," she said.
"And in order to ensure continuous service improvements we are hiring the best talent that is available.
"Having Gemma, Helena and Atiqa represents just this as we move towards our aims of building a formidable and dedicated team."
UrbanChain runs the UK's only trading platform for renewable energy, the peer-to-peer energy exchange. Private companies from multiple sectors, generators of renewable energy, local authorities, social housing associations, manufacturers, energy suppliers and households are all part of the company's established renewable energy trading market.
Following the £430,000 funding boost from the Government, electric vehicle charging stations and batteries will be introduced to the peer-to-peer exchange.
Gemma Scott, who spent six years working in the renewable energy industry prior to joining UrbanChain, said: "I am excited to be starting work for a disruptive technology company in the energy sector.
"There is clearly a crisis within the energy industry that has exacerbated what was already a poorly functioning market. And I feel that UrbanChain is offering a real solution to this that I haven't seen elsewhere."
Fresh Thinking Advisory is accelerating its growth plans with the appointment of Oliver Reece as managing director.
Oliver will head a team that operates across the North West to provide debt advisory services to a wide range of businesses.
Across a 15-year lending career in Manchester, he has built expertise in term debt and working capital with senior, alternative and ABL lenders, most recently having spent seven years working as an investment director in private credit funds lending to a wide range of SME businesses.
Fresh Thinking Capital launched the debt advisory business in 2022 to help SMEs find and secure the financial support they need to grow. It provides advice to management teams seeking funding for a wide range of purposes, from acquisitions to working capital and from £1m to £100m of facilities.
Mel Hird, director of Fresh Thinking Capital, said: "Fresh Thinking Advisory launched at a time when businesses' need for help accessing capital has never been greater. Oliver brings a wealth of experience that will help to accelerate the growth of the firm and of the thousands of small businesses across the region that are currently under-served."
Fresh Thinking Advisory offers impartial debt advisory services and provides a whole market debt advisory offering, using its expertise and network to help clients raise debt funding. It uses a network of trusted specialists and alternative lenders developed over decades. The team has collectively worked on more than £1bn of transactions.
The firm also helps companies with corporate debt restructuring with help to manage existing funders and business planning.
Oliver Reece said: "Fresh Thinking Advisory has an exciting offering for businesses across the North and beyond. The adaptability, experience and pedigree of the team set it apart and enable us to provide a genuinely different offering.
"I look forward to working with the many businesses across the region that need financing for expansion and innovation. We work closely with our customers to ensure they go to market fully prepared and help them find the facilities they need from our broad funder relationships."
Plus Dane Housing has announced Jessica McKinlay as its new director of finance.
Jessica, who takes up the position at the start of April, was previously head of finance for VIVO Defence Services.
She began her career in the NHS before holding senior positions in Merseyrail and Liverpool ACC.
The new finance director comes to Plus Dane at a challenging time for the housing sector, as social landlords across the country face the cost of living crisis both in their operations and in the impact on customers.
Jessica said: "I am looking forward to joining the team at Plus Dane Housing and working for an organisation that is committed to delivering real social change in a region that I am passionate about."
Claire Dixon, deputy chief executive at Plus Dane, said: "We are delighted to welcome Jess to Plus Dane. Her expertise and knowledge of the public and corporate sectors will be a huge advantage to us in the coming financial year and beyond."
---
विषय: Europe Public Private Sector